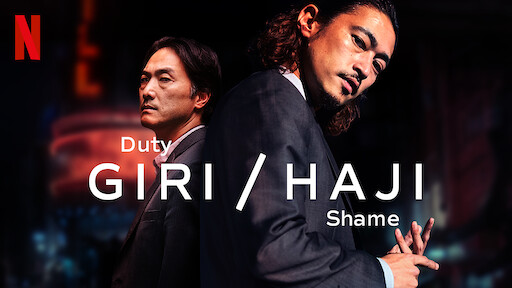 Date: Wednesday, May 26, 2021
Time: 8 PM (log in 5-10 min early so we can start on time)
RSVP: Respond "Going/interested" to this Facebook event page. Or email Ann to get the link before the party. A Teleparty link will be shared 10 minutes beforehand for those who will join.
TV Show: Giri/Haji (Duty/Shame) (Japanese: ??/?). (There are 8 episodes total. We will only be watching the first one.)
About the TV show: Translating to Duty/Shame and set in both Tokyo and London, "Giri/Haji" is a thriller about a Tokyo detective named Kenzo Mori, scouring the London underworld to find his allegedly deceased brother, Yuto. Yuto was accused of brutally murdering the nephew of a yakuza member, which could lead to the onset of a gang war. Kenzo's investigation into the disappearance lures him into dangerous elements of the corrupt underworld of London's criminal circuit. Starring an international ensemble cast, the series originally aired on BBC2.
*NOTE* You must be a Netflix subscriber to join this event. With the plug-in, we will be able to watch the show at the exact same time and type in a chat window to discuss.
Before the event: Download Teleplay (formerly Netflix Party), a free Chrome plug-in prior to the event: https://www.netflixparty.com/
Questions: Contact annchow1@gmail.com to have the link emailed to you or if you have any questions.