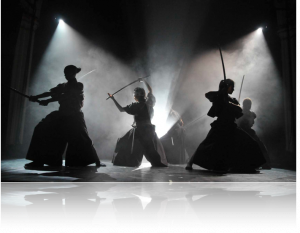 From Kirsten on jetwit.com:
As an ex-pat with nothing but obsessive affection for my former digs, I remain ever vigilant for any infinitesimal sign that Japan may be in the house. Any attempt to promote and dignify Japanese culture attracts me. When I see it, I am honor-bound to share. Dakara, I rec-o-mmend-o…

Show me a more definitive symbol of Nippon than a samurai and I will show you  Hello Kitty 味 curry.

Have you dudes heard of Samurai Sword Soul?